Tarifa – Where Spain and Morocco combine
A one hour 20 minute drive from the heart of Marbella brings you to the southernmost tip of Europe, where the surfer's paradise of Tarifa almost touches Africa.
The white washed walls and traditional architecture of this ancient settlement—probably as old as Phoenician Cádiz—lend it a feel of Morocco—which is clearly visible just 14 kilometres away across the Strait of Gibraltar.
It can truly be said that there is nowhere else like it in Europe, for the charm of Tarifa's old centre combines with a hippy chic vibe to create a relaxed and laid-back ambiance.
The town has long been a favourite destination for surfers—board and wind—attracted by the rolling waves and brisk breezes that sweep uninterrupted 2,000 miles across the Atlantic before reaching the Spanish coast. With ten kilometres of brilliant white sandy beaches and unspoilt countryside, Tarifa is a water sports paradise—but the allure of the town goes far beyond that.
Tarifa is smaller than many people expect, giving it a homely feel and making it easy to get around and see the best the town has to offer. Entering through the 13th century gate la Puerta de Jérez brings you into a different age. A stroll along the narrow cobbled streets, with fragrant jasmine cascading down walls and painted ironwork adding a splash of colour, is a special experience—Spain meets Morocco here in a fusion of styles. The crenelated walls of the old town are incorporated into later buildings, while the Baroque Iglesia de San Mateo church (dating back to 1509) contrasts with the 1,000 year old Guzman Castle with its recently restored Moorish architecture.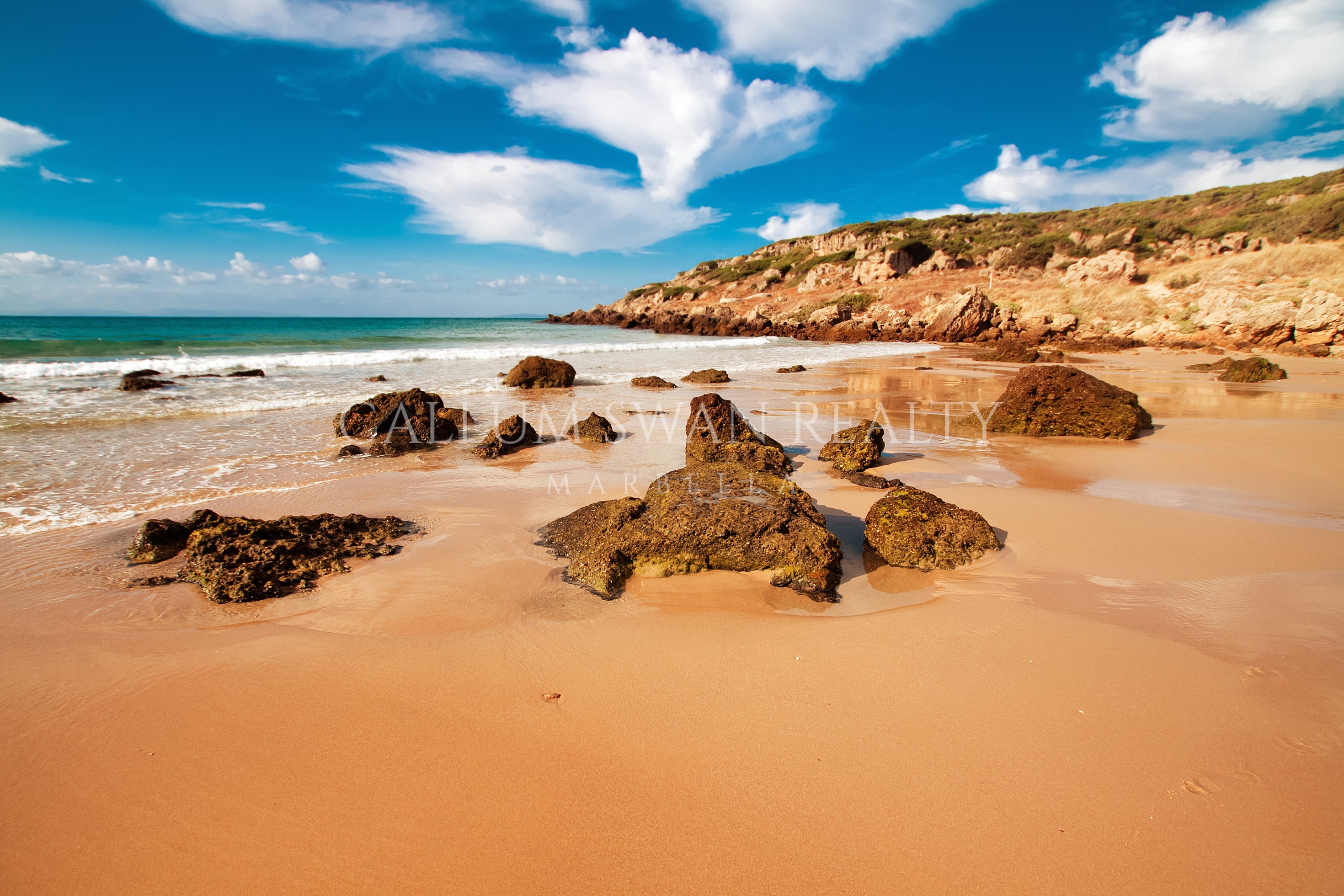 During summer evenings an artisan's market takes over the streets of the old town, adding to the trendy, laid-back atmosphere created by chilled bars, vegan or organic eateries, and live street entertainment. Indeed, with the waters from the warmer Mediterranean and cold Atlantic mingling here, species from both environments are available, making the local choice of seafood wider than anywhere else in Spain.
Tarifa offers a unique experience, one that is well worth a day's diversion from Marbella. The chance to mix this with the best surfing in Europe and the natural beauty of the countryside make it an irresistible choice for many.