CALLUM SWAN REALTY operates from tasteful, comfortable premises next door to the Marbella Club Hotel on the Golden Mile that feel more like a home than an office. The welcome is equally informal and personal, suited to a small boutique real estate consultancy that specialises in the sale and rental of luxury properties in and around Marbella.
The small team of experienced professionals knows this market well and has worked together for many years, forming a well-functioning unit dedicated to offering a personal, bespoke service and producing results – be it finding the ideal home or marketing a property with effect. We are successful in this because we take the time to do it thoroughly.
Callum Swan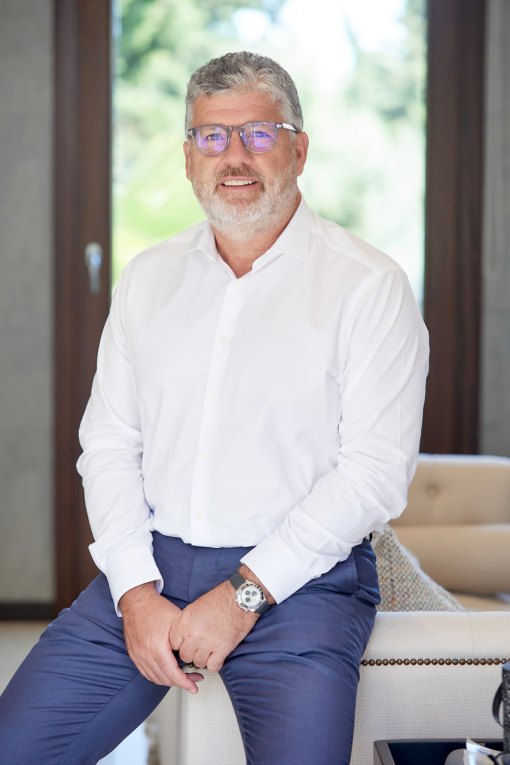 Callum Swan is a well-known figure in Marbella's real estate circles, having been responsible for some of the city's most high-profile sales over a career spanning more than 30 years. He has built a solid reputation for himself through his expert knowledge and ethical approach, which has resulted in several lifelong friendships with clients who return to him again and again, valuing his shrewd advice.
Despite his impressive background, Callum remains understated in his profile, eschewing overly aggressive advertising strategies and relying mostly on word of mouth. He firmly believes in putting in the time and effort to become an expert and acting with integrity, values that set him apart even in the early days of his career.
Callum's journey in real estate began in his late teens when he moved to Marbella from the North of England. He quickly proved his talent and diligence by closing a multi-million Euro sale against all odds in just three months, earning him a stellar reputation and propelling him to the forefront of the industry. For over a decade, he continued to hone his skills at a leading luxury agency in Marbella until he founded his boutique consultancy with his wife Louise in 2010.
Their goal was to create a small, close-knit environment that fosters a friendly, non-competitive culture while continuing their success in the industry. Callum is the lead consultant at the agency and is well-known for his refreshingly honest style.
Callum is deeply passionate about Marbella, having lived there for so long and raised a family there. The city's unique lifestyle is a significant source of inspiration for him, and in his free time, he enjoys taking advantage of the area's amenities, such as playing golf at the prestigious Royal Las Brisas Golf Club.
Louise Swan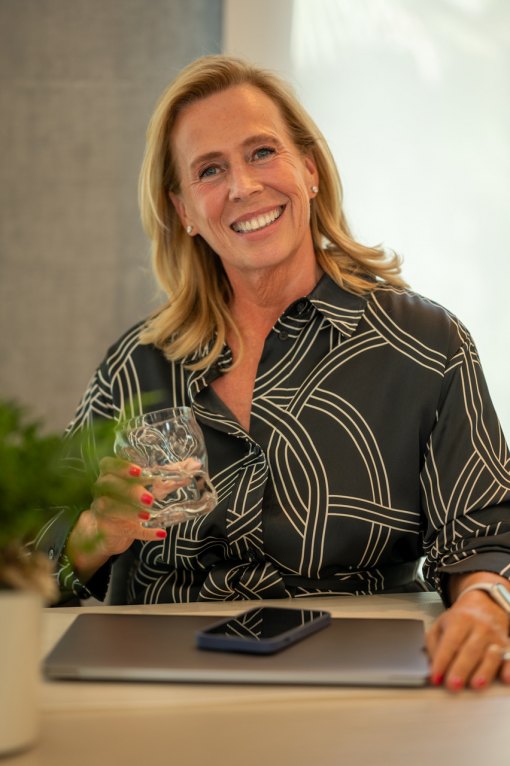 Louise Swan is the co-founder and driving force behind the consultancy. Originally from the UK, she has called Marbella home since her early teenage years when she emigrated from England with her family. She quickly adapted to the local lifestyle, language, and culture and completed her education in Spain, attending both Swans School and Aloha College. Louise pursued a career in real estate after finishing school. Her talent and ambition led her to a prominent position as sales director at leading international agency Southeby's International Realty, where she worked for 23 years. Working with a large international firm, she was exposed to the fundamentals of branding, marketing and business management.
In 2010 Louise set up Callum Swan Realty, with Callum. After several years managing a large team in the corporate environment, Louise relished the opportunity to help create a small, boutique consultancy. She deliberately built a small team of people who share the company's ethos, most of whom she had known for years. She particularly enjoys the relaxed, friendly atmosphere in the office and runs the day-to-day operations behind the scenes.
Louise's vast knowledge of Marbella is invaluable. Having raised her family here and attended local schools, she understands the area's lifestyle, culture, and community. Additionally, her children went to school in Marbella, then to university in Madrid, providing her with a unique perspective on the education system and opportunities available to families in the area.
Her passion for Marbella is contagious, and she is always eager to share her insights and recommendations with clients.  She feels extremely lucky to have grown up in such a special area. When she's not working, Louise enjoys travelling, exploring the area, walking her dogs or spending time cooking for friends and family.
Sabrina Cedron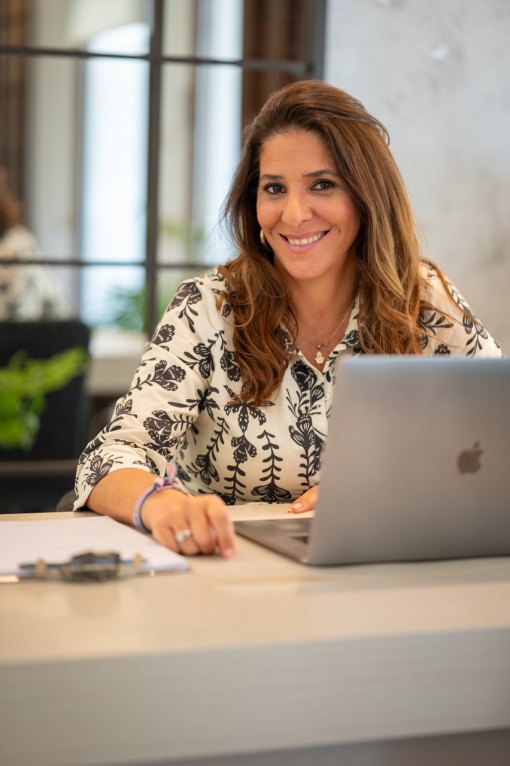 Sabrina Cedron is an indispensable team member and "right hand" to Callum and Louise. She manages a wide range of responsibilities and tasks across rentals, sales and operations, yet her unique talent lies in making it all look seamless.
Beginning her career in real estate at the age of 19 and having worked as Louise's PA in her previous company, Sabrina understands the industry inside out. Sabrina's day-to-day role at Callum Swan Realty is incredibly diverse, allowing her to get out of the office and explore new properties first-hand, as well as dealing with clients, contracts and listings behind the scenes.
Born in Stamford, Connecticut, Sabrina spent her formative years in the United States before her family, from Marbella, decided to return to their homeland when she was six. As a result, she is fluent in both Spanish and English and truly bilingual. This is a fantastic skill which helps in her role, where she often deals with clients of different nationalities.
Sabrina considers Marbella her hometown, and every time she leaves and returns, she is reminded of the city's unique qualities. She holds the local people in high regard, describing them as "treasures," and fully embraces the Spanish culture. In fact, Sabrina pursued flamenco dancing to a semi-professional level in her teens. Over the years she has enjoyed seeing Marbella grow, developing its infrastructure and becoming the vibrant resort it is now. She maintains, however, that Marbella has always been an international city and indeed, this is one of the reasons she loves it here.
When not hard at work, Sabrina is an active member of the Marbella community, regularly volunteering to help others. She has an exceptional understanding of the local area, having raised a family in Marbella herself. After her own international experience, she is intimately familiar with the needs and wants of international clients looking to move to this beautiful city.
Clare Reidy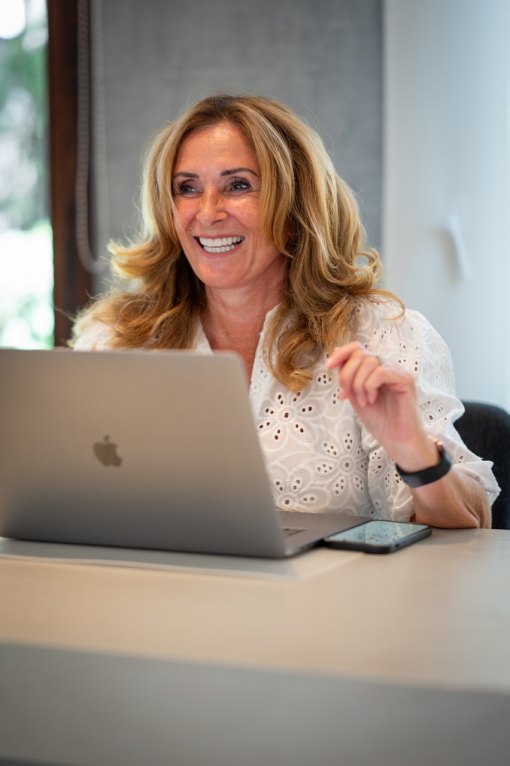 Clare Reidy specialises in sales at Callum Swan Realty, where she has been a valued team member for many years. Clare's unwavering commitment to her work is driven by her belief that in real estate, "you have to feel it," a philosophy that she lives and breathes. Not only is Clare hugely passionate about Marbella and its fantastic lifestyle, but she's fanatical about property too. Clare is in her element when she's exploring the city's best homes and finding the ideal location for clients. It's a subject she loves so much that she's often talking about it, even outside of work.
Originally from England, Clare left behind a career in visual display and design for high-end retailers to pursue her dream of living in Marbella over 30 years ago. Her previous experience has proven to be a valuable asset in her current role, allowing her to utilise her creative eye and people skills to great effect. Clare understands that to succeed in real estate sales, listening skills are most important. She enjoys working with buyers to guide them, and the interaction with people is the part of the role she loves the most.
Prior to joining Callum Swan Realty, Clare developed her career in real estate, also in Marbella. She worked with a diverse clientele, ranging from prospective buyers on inspection flights to established residents. This valuable experience has made Clare an expert in Marbella and its properties, which she now leverages to benefit her team at Callum Swan Realty.
Clare considers herself extremely lucky to live in Marbella, where walking on the beach is part of her daily routine. She has absolutely no regrets about swapping the London commute for blue skies. Her love for the city is evident, and she is always happy to share her insider tips and knowledge with clients and colleagues alike.
Fath-Zhar Benkiran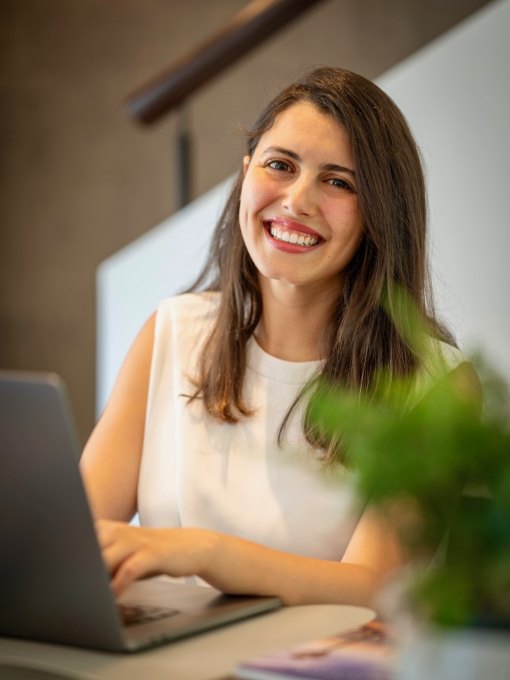 Originally from the bustling city of Casablanca in Morocco, Fath-Zhar Benkiran is often the first face that greets clients at the Callum Swan Realty offices on the Golden Mile. Her exceptional language skills, infectious enthusiasm, and genuine desire to help others allow her to build rapport with clients, instantly putting them at ease.
But Fath-Zhar's contributions to the team go beyond her welcoming persona. With a degree in hospitality management from the prestigious Glion School in Switzerland, Fath-Zhar has a passion for luxury branding and marketing. After graduation, she moved to Marbella, an area of the world that appealed to her, largely due to the lifestyle and welcoming, international community. She began working for Callum Swan Realty in 2019, having impressed Louise with her potential and demonstrable interest in the luxury industry.
Over the past four years, Fath-Zhar has grown both professionally and personally, taking on increasingly significant responsibilities in sales, branding, marketing, and administration. As an essential member of a small team, Fath-Zhar continuously steps out of her comfort zone, enjoying new challenges, whether that is learning about website SEO, supporting on social media projects, copywriting or listings management. Speaking fluent French, Arabic, English and Spanish, Fath-Zhar loves helping clients from all over the world as part of her role.
Fath-Zhar's love for Marbella runs deep, and she feels fortunate to be able to work in a city she adores. In her free time, Fath-Zhar enjoys exploring Marbella's stunning coastline, discovering new hidden gems, and immersing herself in the rich culture and history of the city. Fath-Zhar's unwavering dedication to excellence and her passion for delivering exceptional results make her an indispensable asset to the Callum Swan Realty team. As her role continues to grow, she is keen to learn more about the Marbella property market and apply that to both sales and marketing.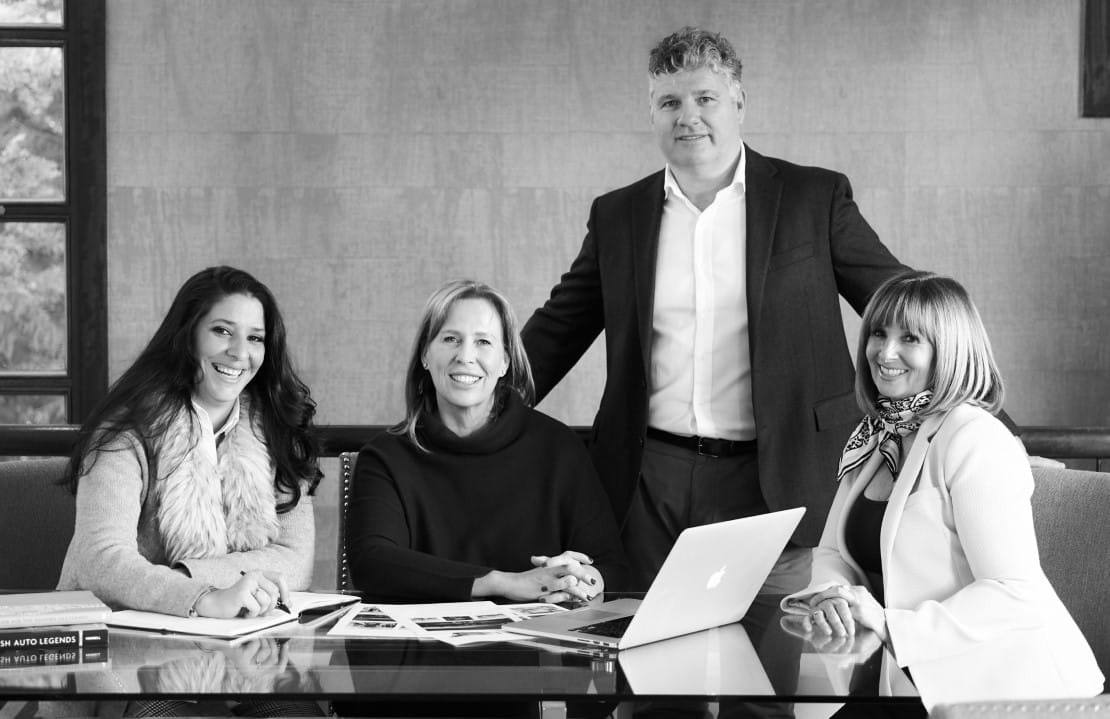 Callum Swan is in many ways different from the majority of property agents on the Costa del Sol. To start with, it is a small and very personal company that offers a bespoke service designed around our clients. The fact that we are an independent consultancy means we can offer the most impartial advice, where the only criterion is serving your interests with authoritative information. For the latter we draw on many years of experience and a detailed knowledge of the local property market.
---
Urb. Las Torres del Marbella Club, local 1
Blvd. Principe Alfonso de Hohenlohe
29602 Marbella Málaga